Memorandum of understanding (MoU) signed by Rexsoft Co., Ltd.,Gwangju …

Date : 22-06-29 16:54
Hit : 571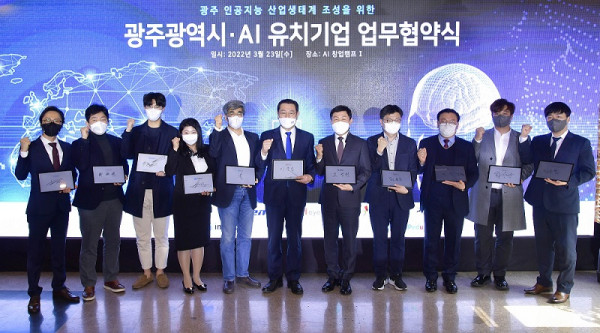 Memorandum of understanding (MoU) signed by Rexsoft Co., Ltd.,Gwangju Private, Govt 
On March 23, a singed ceremony was held to honor the agreement for business between Rexsoff Co.,Ltd., and Gwangju City.
Through the agreement, Rexsoft will promote the establishment of Gwangju branch. 
Together with Gwangju City, it will be a stepping stone to grow into a global company by utilizing various AI technologies and big data. 
관련 기사: 인공지능 기업들, 광주로 몰려온다 (https://www.siminilbo.co.kr/news/newsview.php?ncode=1160287532358420)